Description
Since its inception, Gotham City has been overrun with crime and corruption, and immortalized as a dark, foreboding city. As the years went by, Gotham City seemed to dive deeper and deeper into darkness, but from that darkness arose one of DC's greatest Super Heroes: Batman.
In Batman™ Gotham City™ by Thomas Kinkade Studios, Batman jumps off the Batmobile parked on a Gotham City Street, as he is responding to the Bat-Signal. Every night in this metropolis provides an electrifying new battle against evil, and this painting captures the excitement and danger that accompanies Batman in his quest to rid the notorious city of crime.
Key Points
Batman™ Gotham City™ is the eighth Limited Edition Art collaboration between Thomas Kinkade Studios and DC Comics, and the second painting that captures Batman in action, getting ready to do battle with some of his most powerful foes.
This painting features several of Batman's nemeses. The Joker and the Penguin prepare to attack from the upper floors for the Gotham City Bank & Trust, while Bane and Two-Face are caught in the act of breaking into the financial institution.
Across the street, Harley Quinn, Clayface, and Poison Ivy get ready to cause trouble.
Can you find Killer Croc?
Catwoman crouches in the shadows, getting ready to steal jewelry from The Diamond District while Batman is occupied with the rest of the villains.
Can you find the three hidden tributes that recognize the legacy of the Studios' founder, Thomas Kinkade? Thomas enjoyed the adventures of Batman growing up and his vision to partner with DC Comics to create art has been realized by the Thomas Kinkade Studios.
Estate Edition Sketch
Here is the E/E sketch for Batman™ Gotham City™.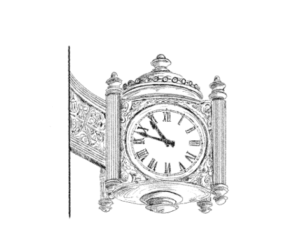 Edition Features
Textured Brushstroke Process
Additional Highlighting
Small Edition Size
Authorized Signature In Silver
Unique Hand-Drawn Sketch On The Back Of The Canvas